Check Printing Software
Secure Check Printing Solution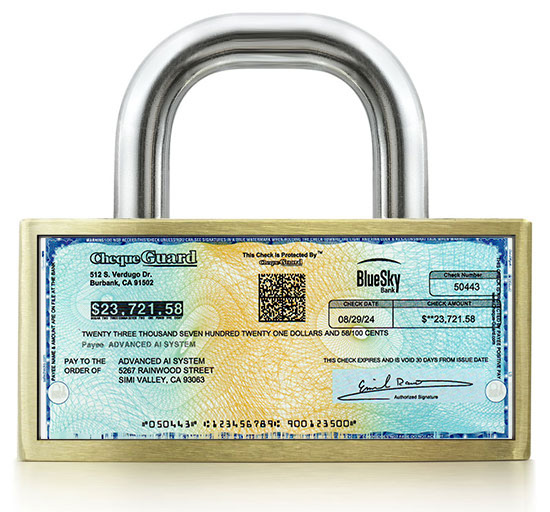 CheckSeal is designed to help businesses of all size to mange and secure check printing process.

Proof your check against Fraud and Counterfeiting


CheckSeal offers MICR Laser Check printing and management Software.
CheckSeal family of products add value to your business by enabling the disbursement process to run more efficiently, securely and cost-effectively than ever before.


CheckSeal seamlessly interfaces with any accounting system to print checks on a blank check stock. With CheckSeal you have a complete control over the check layout without the need to change the Accounting Software. CheckSeal creates the check format and all the check information including the company information, bank account number, bank routing number and check number. Companies with multiple bank accounts can use the same paper for all of the checks that they print.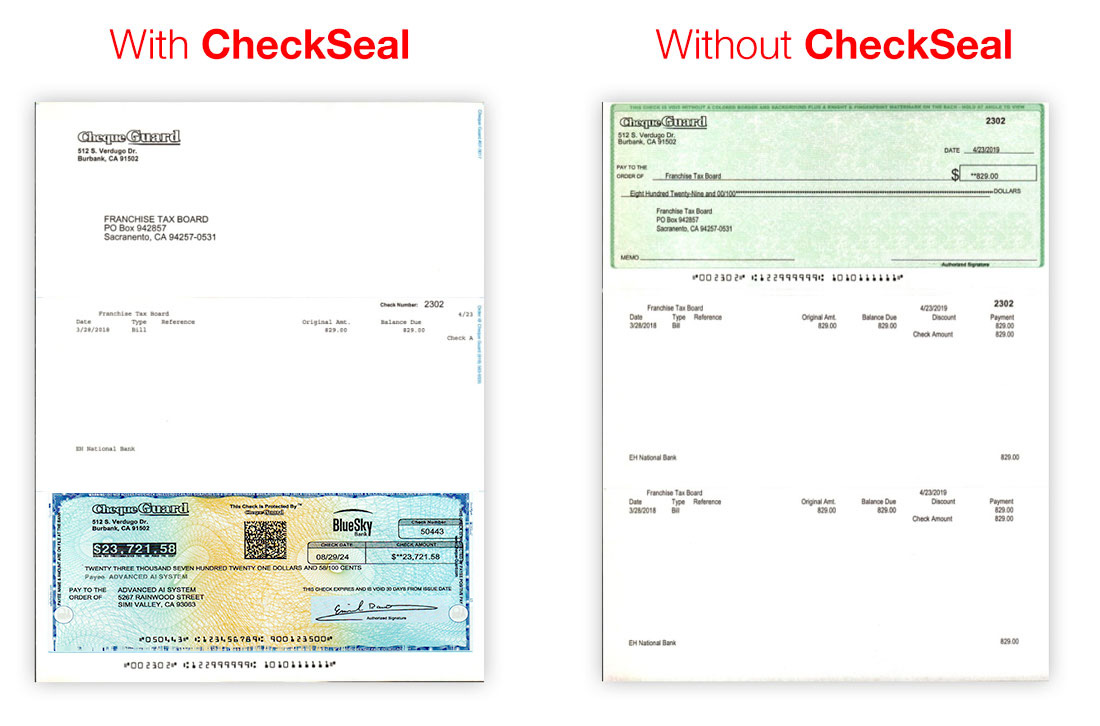 The CheckSeal Enterprise Edition includes an unlimited number of Bank Accounts.
Each bank account can have encrypted, secure signatures automatically printed based on dollar amounts or other conditions. Positive Pay files can automatically be created to individual Bank specifications.
• Unlimited bank accounts
• Print to HP compatible laser printers
• Accommodate unlimited bank accounts with different logos & signatures
• Print multiple copies in multiple formats
• Unique information printed for specific copy
• Eliminate the need for multiple part forms
• Automatically create easy to read electronic archive of batch
• Automate electronic archives for many document management programs (eliminate extra step to scan documents)
PRINTER REQUIREMENTS
We recommend printing checks using a Hewlett-Packard LaserJet printer. Please note that any printer used with CheckSeal must be compatible with a PCL5e or PCL6 compatible driver.

Contact us for 30-day Free Trial.
info@cheque-guard.com
818-563-9335